Spoiler alert. New boat with learning owner.
I took my boat out today for the first time to make sure all parts were in working order.
And I think they are.
The rigging is very simple and doesn't seem to have any of the modifications I'm reading about on this blog, but clearly I need to replace the rigging.
Before launching I made sure to put the interior transom plug in.
Hadn't thought I would need to plug the exterior transom hole - because I thought this was only to exhaust the water transmitting through the interior transom drain port.
Clearly this seems not to be the case as when we got the boat back on the trailer a tremendous amount of water exited the exterior drain plug.
.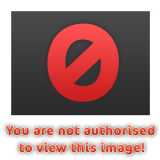 So the exterior plug needs to be sealed as well?