Well, it happened.
The smallest boat on the lake had it in for us, it's an El Toro, and true to its name it gored us good.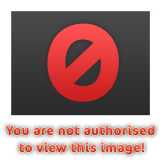 Now we have a nice, not quite foot-long gash, on the port side, right above the bow flotation tank. Luckily no chop that night, or we might have taken on water. There are areas of weakened laminate around it as well, there's a shorter, vertical crack running up from the gash. That means the area above the crack was bent fairly far in during the collision and I would consider the laminate there suspect.
Before I commit on a particular repair approach, anyone who'd like to weigh in with a suggestion on how to make it easiest?
Sawing out the damaged laminate and rebuilding would be the straight forward approach, but I would imagine that matching the hull curve wouldn't be an easy thing to do. If I cut out all the damaged/suspect laminate, I may have a hole the size of a stack of copy paper.
It occurred to me that I could simply apply a "patch" from the back (for strength) and, leaving the laminate otherwise in place, just do gap-filling and cosmetic work on the outside. The added weight wouldn't seem a problem, and it would cut down on the area that would need to be faired.
The damage is forward of the "bulk head", which would hide a patch from view, but also makes it much more awkward to work from the inside. (Still far enough back to reach in).
Am I worrying too much about getting a fair repair? Any other approaches that I should consider?