Probably dumb questions, but: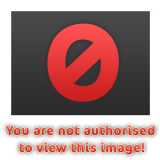 I just got a new Neil Pryde mainsail, and there is a small slot cut into a reinforced patch near the clew. What is this for?
There is also a small black plastic part sewed to a strap on the clew grommet. It looks like it would run through the boltrope track on the boom. Any ideas?
Thanks!