Joe, I'm not a DSII owner, so some of my understanding is a bit second hand, although I've sailed on a DSII and we had to troubleshoot the centerboard on the trip.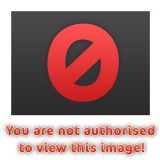 That photo shows our helpers careening the boat while we clear out the mud that prevented the CB from going down.
When the boat is in the water, you get an assist from the buoyancy of the CB. it's not much, but it makes raising it on the hard a bit more challenging.
You may have the downhaul wedged between the board and the trunk. (That happens if you don't maintain tension on it as the board drops - you'll find quite a few posts about this here).
If you haven't tried, you might want to see if you can get the slack out.
If you haven't tried, you might want to see whether you can move the board from underneath the boat. (Be
very sure
it can't drop on you when you do that.
Obviously, you'll have to find a way to at least temporarily get the CB out from under the boat. Either into the trunk, or failing that, if you have the brackets you can unscrew from below to get the CB to drop, you need to drop it all the way.
Later, you can put your boat on its side. That's the most convenient for working on the CB because the boat can't fall, and you can access both sides of the hull with equal ease.
"Bottom paint": are you leaving your boat in the water? As on a dock or mooring? Otherwise, if you dry-sail the boat don't bother.